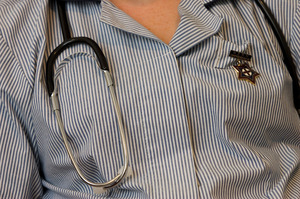 Adults urged to get vaccinations if in contact with babies as infections hit 1700.
A leading child health expert is urging adults to be vaccinated against whooping cough if they are in contact with newborn babies.
New Zealand is at what may be the peak of a whooping cough epidemic.
More than 1700 confirmed, probable and suspected cases of the bacterial disease have been notified to health authorities this year, compared with 241 in the same period last year.
The disease can be troublesome for people of all ages, causing bouts of coughing that takes weeks to clear. But for some people, especially young children, it can be far more serious.
Paediatrician Dr Cameron Grant said: "Of the infants admitted to Starship [children's hospital in Auckland] with whooping cough, one in 10 will end up in intensive care and, of these, one in six will die or be left with brain or lung damage."
Vaccination against whooping cough is recommended to start at 6 weeks of age, with an injection then, another at 3 months and the third at 5 months; and then again at 4 and 11 years.
However, the vaccine wears off over time.
"Until babies are fully immunised, adults pose the most risk to them. About 70 per cent of babies with whooping cough catch this infection from parents or other close family members," said Dr Grant, of Starship and Auckland University.
He said the best way for adults to protect babies from the disease was by getting a whooping cough booster vaccine themselves. The vaccine is state-funded for children, but it costs adults around $30.
The Auckland Regional Public Health Service said 247 confirmed or probable cases of whooping cough had been notified in the region this year by last Friday. A spokeswoman for Middlemore Hospital said none of the 170 people who had been in contact with a midwife with whooping cough had developed the illness.
The Gisborne-based Tairawhiti region has the North Island's highest rate of whooping cough this year, although the greatest number of cases (381) has been notified in Canterbury, followed by Nelson-Marlborough (309) which also has by far the highest per-capita rate.
Nationally, 87 people have been hospitalised with the disease this year.
The last whooping cough epidemic of similar magnitude was in 2004/05, although there was a smaller one in 2009. They typically occur every four or five years.