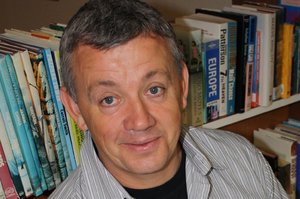 Hamilton's only night shelter has a new building for the city's homeless, but their stay could be a short one if the operators cannot get more money to keep it open.
The Hamilton Christian Nightshelter Trust yesterday made a submission to the Hamilton City Council at the draft long term plan hearings for financial assistance.
Manager Peter Humphreys asked the council to provide $40,000 a year through a service level agreement for Hamilton's homeless.
The trust recently bought a $1 million building on Anglesea St which has 29 beds, nearly double the capacity of its old facility on Rostrevor St.
But it now has a debt of $400,000 and Mr Humphreys was uncertain if the trust could secure a mortgage.
"It's like we have to get it [funding] really otherwise how will we survive? We have made the leap into purchasing the building because the old building where we were was dilapidated.
"We only just scrape through operationally as it is, but we are $400,000 in debt so we possibly have to get a mortgage to service that over the next few years.
"It's not going to be easy to keep our heads above water, it's also not very easy for trusts to secure mortgages."
The trust's Anglesea St facility has new showers, microwave ovens and sterilising equipment for crockery. It also has seven beds for "transitional" clients who have difficulties with addictions, hygiene and budgeting skills.
The trust proposed that homelessness be included as a priority in the reviewed social wellbeing strategy, and that the council develop a homelessness strategy.
But the Hamilton City Council has been looking at cutting its community services grants as it battles with its $400 million of debt.
The council has proposed the sale of pensioner flats, and some critics say it is moving away from providing accommodation for its vulnerable citizens.
Mr Humphreys said the last study into homelessness in Hamilton, completed in 2007, showed there were 30 people officially without a home and up to 400 people in Hamilton who were in precarious accommodation circumstances at the time.
He said that Housing New Zealand had withdrawn to an "interface level" and the homeless were now competing with a big influx of students at Waikato University and Wintec who werealso hunting for cheap accommodation.