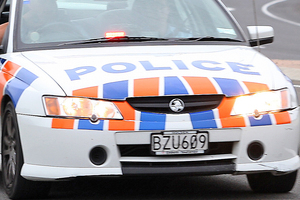 An extensive burglary operation involving a father and son who targeted farms and sold the stolen goods on Trade Me has been shut down thanks to a determined victim.
Police say a man whose new fishing rod was taken in a farm burglary north of Morrinsville spent hours scrolling through listings on the internet auction site.
When he came across the distinctive fishing rod he told police.
Eastern Waikato area commander Inspector Dana McDonald said police contacted Trade Me and began building a picture of the seller's activities.
At the same time a farmer near Cambridge caught someone on his security camera trying to steal fuel from the property.
The farmer supplied police with film of the offender's car which led them to a Smith St house in Matamata where a large haul of stolen items was found.
It included more than 50 fishing rods, chainsaws, jewellery, firearms, ammunition and two expensive triathalon bikes linked to rural burglaries and thefts between Ngatea, Putaruru, Arapuni and Te Awamutu.
A 52-year-old man and his 28-year-old son were arrested.
"One of the most interesting things about this case is the degree of preparation this pair went to in targeting their victims," Mr McDonald said.
During questioning by police the 28-year-old had told them how he would walk long distances to case out a property and then return, in some cases cycling up to 30km a night to target a farm.
Waikato police spokesman Andrew McAlley said the man used a bike as a covert method of scoping out the properties. "Cyclists are somewhat innocuous."
He said it had become clear to police the father and son had been running their burglary scheme for some time and police were investigating new information which had come to light on the case yesterday.
Mr McAlley said the pair's Trade Me selling operation had been shut down and the stolen items removed from the auction listings.
He said if someone innocently bought stolen items and they could prove they had no prior knowledge of the theft and returned the goods they would not be charged, but it was dealt with by police case by case.
Meanwhile, Mr McDonald warned farmers that their isolation was no protection against dedicated, mobile offenders.
He urged them not to leave keys in tractors, utes or farm bikes.