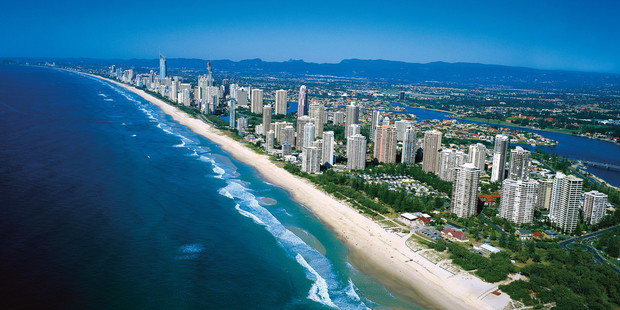 There are plenty of stories about New Zealanders heading across the Tasman for better jobs and better lives - but the grass isn't always greener.
Some people who have recently made the move say life's a struggle there, and are finding it hard to adjust to Aussie ways and laws.
Mythily Nathan, a former medical doctor from Wellington, said she was "aching" to come home and has not been able to settle in Australia where she felt "like a second-class citizen".
Dr Nathan moved to Queensland in 2010, and then to New South Wales, in a quest for better pay and lifestyle, but is finding out she is worse off.
"They talk about higher wages but they don't talk about the higher rent and higher overall taxes that you have to pay," she said.
As a New Zealander, she was not able to access benefits and health care that Australians get, and that puts Kiwis in a worse off position than they would be at home.
"When I needed an eye operation recently, it had to come from my own pocket because we could not get public funding," Dr Nathan said.
"Kiwis are really treated like second-class citizens here, and I am aching to go home."
Maori musician Walter Ropiha, who moved to Sydney last year, said he was treated with more respect in New Zealand.
"If you think the Kiwi Pakeha is treating Maori bad, then hey, you haven't been to Oz," he said.
Mr Ropiha said he felt discriminated against in Sydney, and believed employers would not see him for interviews or even engage his services in bars because he was Maori.
Six months after arriving in the city, Mr Ropiha has still not been able to find permanent employment.
Immigrant's bad experience
A Kiwi father, who moved to Queensland after fleeing the Christchurch earthquake, is lashing out at his new city as too "politically correct" after being convicted for leaving his 9-year-old son unattended at a Brisbane shopping centre.
The 39-year-old man, who cannot be named to protect the identity of his son, pleaded guilty in the Brisbane Magistrate's Court last month to leaving a child under 12 unattended at the Brookside Shopping Centre in January.
His son was found in the carpark about half an hour after he was first spotted on the centre's CCTV footage by a security guard.
The man told the Brisbane Courier-Mail that he was moving house and had stopped at the shops to get his son sushi for lunch, and believed he was away from the boy for 11 minutes before he got a call from the police.
"I'm struggling to come to terms with how politically correct everything is here in Queensland, not only here but in rugby as well," he said.
"I've only been here five minutes and I'm not used to your way of life."
The man said he got a call from a woman who said "we have your boy" and warned that they were thinking of laying charges.
He was chastised later by his wife and thought it was the end of the matter, until police contacted them three weeks later to confirm that charges were being laid.
"I was horribly upset," the man said.
The family had been in Queensland for just a few months after leaving Christchurch in search of "a safe place to raise children".
The maximum penalty for the offence is three years' imprisonment, but he was convicted with no further punishment and no conviction recorded.