Have you received one of the mysterious packages from Paris?
Email us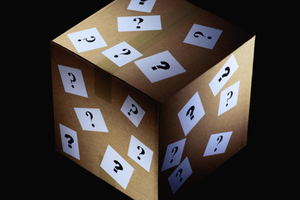 Police say they are still waiting to hear from French authorities trying to track down whoever posted four mysterious parcels to Greymouth and Hokitika addresses.
However, they have confirmed that sender details on the packages - names, addresses and phone numbers - were fake.
Greymouth police officer Sam Meldrum said today it was likely the saga would remain a mystery.
"No other parcels have been received by anyone else, that we know of, and we still have not heard from any of the French authorities.''
"It's very strange, and we may never find out why the parcels were sent.''
He said the parcels had been addressed to the children of the recipients, but they were now in their 20s and had left home.
Each package contained either a new hairdryer or hair clippers, and a handwritten `thank you' note with cash. They were all checked and cleared for possible drug concealment.