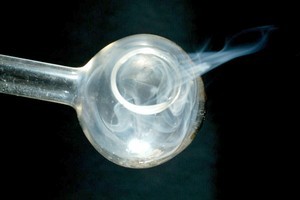 The family of a successful and happy insurance executive had no idea she took drugs before she died of a methamphetamine overdose.
Lisa Jane McMillan, 39, was found dead in her Lower Hutt home by her brother after she did not turn up to work as the lead underwriter of AXA New Zealand.
A toxicology report found Ms McMillan had consumed methamphetamine prior to her death on either January 20 or 21, 2010, and had 0.24 milligrams of methamphetamine per litre of blood in her system.
Recreational use of methamphetamine usually resulted in blood levels in the range of 0.01 to 2.5 milligrams per litre of blood, and fatal overdoses were usually in the range of 0.05 to 9.3 milligrams per litre, Coroner Ian Smith said in his findings into the death of Ms McMillan released today.
"Therefore the level of 0.24 milligrams was in an area of overlap between recreational use and that which proved fatal.''
A final post-mortem examination by forensic pathologist John Rutherford concluded that it was accepted methamphetamine was capable of raising blood pressure and therefore precipitating a brain haemorrhage.
Given the high levels of methamphetamine in Ms McMillan's blood it was probable that this occurred in this case, Dr Rutherford concluded.
A police investigation found no records of Ms McMillan having any involvement with illicit drugs.
"The inquiries also established that Ms McMillan appeared to be a happy, healthy, young woman who was well admired and respected,'' the findings said.
She had a successful career working at AXA New Zealand and had a reputation of being very hard-working and dedicated.
Her fiance of 16 years worked in Tauranga and returned home each fortnight, and everything appeared to be normal in their relationship.
She had a very close and loving extended family and there appeared to be no obvious stresses in her life, Coroner Smith said.
Her health was good, but in the period before her death her partner and brother both indicated she had been taking an excessive amount of Panadol.
Her immediate family and friends were not aware she took any form of drugs and police had not been able to find the source of the methamphetamine she had taken.
Coroner Smith concluded his report stating Ms McMillan had died of an intracerebral haemorrhage in the context of methamphetamine toxicity.
- APNZ