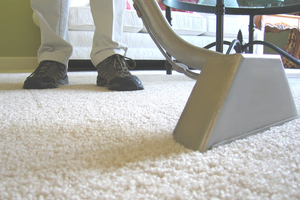 A carpet cleaner has been fired and is facing criminal charges after he was caught doing an indecent act in a TV show's hidden-camera sting.
The unnamed cleaner was filmed by TV3's Target programme rifling through the drawers of a customer - who was a Target actress - looking at her photos and repeatedly touching and sniffing multiple pairs of the woman's underwear he found in her laundry basket.
In scenes broadcast last night, he walked from room to room, taking soap from the bathroom, looking at more personal items in a spare room and turning on the computer in the living room and connecting it to the internet.
But what happened next shocked even Target. "The behaviour you're about to see is so extreme, so unprofessional, we're screening it as a cautionary tale, firstly, for home owners and, secondly, the tradespeople who think they can behave like this in clients' homes when they aren't there," host Carly Flynn said.
The man knelt in front of the computer and began masturbating into underwear which he then returned to the laundry basket.
But it didn't stop there. He returned twice more to the computer screen and continued performing "an indecent act" until he was apparently spooked by something and quickly got up.
Flynn said they gave the footage to police because of the "extreme nature of his behaviour".
The man's employer fired him immediately and said: "Needless to say I'm disgusted and shocked at the uncouth antics of the person caught on tape. He fully deserves to be exposed for what he did while placed in a position of trust."
Police have charged the man with burglary and wilfully accessing a computer, but more charges could follow after a forensic test is carried out on the underwear and the computer searched.
- Staff reporter