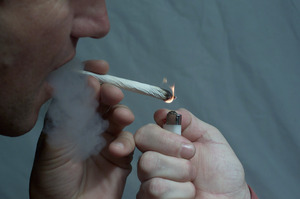 Guiding tourists while under the influence of drugs or alcohol is unacceptable, say two West Coast adventure tourism operators.
They were responding to the news that Carterton hot air balloon pilot Lance Hopping, had cannabis in his system when he and 10 others died in a crash last January.
Buller Adventure Tours managing director Glen Collins said he was surprised and horrified that any tour operator would potentially put their clients in harm's way.
As the jet boat driver for his business, he was accountable for the safety of his passengers. "I would be an absolute fool to ingest any sort of narcotics or anything and operate the jet boat and potentially put people at risk."
All staff had a nil drugs policy written into their contracts, but being such a small group it wasn't an issue for them anyway. Underworld Adventures manager Ray Moroney said the company didn't accept anybody working for it who was under the influence of drugs or alcohol of any description.
The ability to conduct drug tests was written into employees' contracts.
The drugs policy had only been exercised once several years ago, without testing, when an employee had been told not to come back to work until they had got themselves clean, said Mr Moroney.
He didn't believe there was any more, or any less, drug use in the tourism industry than in the general populace.
Unlike some high-stress desk jobs, tour guides were more likely to be on a natural high and didn't need to get doped up to make it through the day, he said. "If anything, most of our guys enjoy themselves rather than slaving away at a desk."
However, guides still had a high level of responsibility for people's wellbeing and to be under the influence of anything was unacceptable.
Asked if he had ever came across drunk or stoned clients, he said he'd had some very hungover clients at times, but not clients on drugs.
The Transport Accident Investigation Commission (TAIC) revealed last week that blood and urine samples taken from Mr Hopping's body four days after the crash tested positive for cannabis. However, it didn't say how much cannabis was found or whether it contributed to the crash.
The news came just a day after TAIC called for drug and alcohol testing for people critical to flight safety after finding two tandem skydiving masters who died in the Fox Glacier plane crash in 2010 had cannabis in their systems.
The Civil Aviation Authority and skydiving operator, plane owner and pilot were all to blame for the crash, said TAIC.
According to substance abuse website about.com, most researchers agreed that urine tests for marijuana could detect the presence of the drug in the body for up to 13 days. While the effects of smoking marijuana faded quickly, the drug could be detected in the body for weeks and sometimes longer.
How long it remained in the system depended on how often or how much marijuana the user had been smoking.