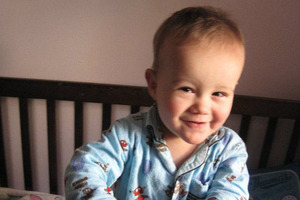 A 23-year-old West Australian woman who murdered her toddler son to get the attention of the child's Kiwi father has been sentenced to life in prison.
The WA Supreme Court today jailed Gemma Gaye Killeen for at least 13 years for abandoning 22-month-old Te Reringa Kayden Wetere at a Perth marina on November 25, 2010, Perth Now reported.
Killeen pleaded guilty to murder, sparing both families the trauma of a trial, but said she never meant to hurt her son.
The court was told Killeen abandoned her son, known as Kayden, in a bid to grab the attention of her on-and-off again partner Eddie Wetere, a New Zealander.
The court was told Killeen drove to the north car park of Hillary's Boat Harbour and left her son on the water's edge before driving away.
She made false claims the boy had been abducted and despite knowing where he was, did not tell searchers where to find him.
Kayden was later found face-down in the water by a passing couple.
"You placed him by the water's edge which is seriously aggravating," Justice Stephen Hall said today.
"You remained there in the car park for a further two minutes. You left him in life-threatening danger."
He described Killeen as a "selfish" and "self-absorbed" young woman who was motivated by a desire to create a "drama" as part of a desperate bid to win the attention of Mr Wetere.
He said that while he concluded that her actions were impulsive and stemmed from anger, her subsequent behaviour, by claiming Kayden had been abducted, then directing search efforts in the wrong area, was deliberate, Perth Now said.
Prosecutor Linda Keane earlier told the court Killeen had hoped to gain the attention of the child's father or punish him.
Ms Keane said Mr Wetere unknowingly said his last goodbye to his son on the morning of November 25, 2010.
The couple had argued the night before.
On the day she murdered her son, Killeen had spent some time sun-bathing, shopping and getting her nails done before going to the boat harbour.
"That you could do such a thing to a 22-month-old child only beggars belief," Justice Hall said.
"As a parent it is your duty to care and protect him from harm. He trusted you to care for him. It's difficult to understand the confusion and fear (he would have felt) when he realised he had been left alone."
- APNZ