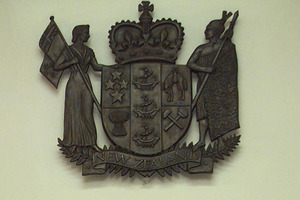 A man who had sex with an 11-year-old girl to make his ex-girlfriend jealous has been jailed for three years.
Cameron Anthony Waudby, who was 18 at the time of the offending last year, earlier admitted in the Greymouth District Court a charge of sexual connection with a child under the age of 12.
Lawyer Richard Bodle told the court that Waudby was "very immature" and did not understand how wrong his behaviour was.
"He grew up in a violent family, which paints a picture of a young man who has come from a difficult background, where he did not learn the best way to behave sexually."
Mr Bodle said Waudby was remorseful and accepted that what he did was entirely inappropriate.
"He wasn't thinking at the time that it was that bad."
Mr Bodle also stressed that the court's role was "rehabilitative rather than punitive".
Judge Brian Callaghan said he had concerns that Waudby had a sexual preference for younger females.
The court was told Waudby had sex with the girl twice in June last year.
Judge Callaghan said the victim would probably be haunted by what happened for the rest of her life.
"Because of what has happened she is over-clothing herself, not wearing skirts and over-eating."
The judge said a worrying factor was that he believed Waudby would offend again: "The worry for me is that I think if you are not treated you will be a clear risk to young female children."
Judge Callaghan stressed that Waudby would need to have appropriate treatment while in prison, without which "there is a high risk of you reoffending".
- APNZ