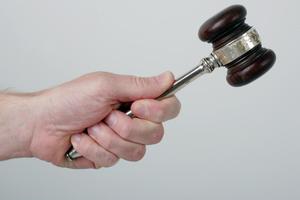 A Tauranga accountant has been censured by the New Zealand Institute of Chartered Accountants for breaching its rules in his dealings with a client's funds.
Ian Leslie Stevenson pleaded guilty to three charges arising from the client's complaint about his practices and was ordered to pay $42,889 prosecution costs to the institute's disciplinary tribunal.
The client told the Bay of Plenty Times that her complaint related to investment funds set up in a personal trust account.
Tribunal documents reveal the charges relate to Mr Stevenson dealing with the client's funds through his practice account rather than a trust account, withdrawing fees without her written authority, and preparing financial accounts without "due care and diligence".
Following a hearing last month, the institute's tribunal ruled that Mr Stevenson should be censured after he pleaded guilty to three breaches of the institute's rules and/or code of ethics.
He also admitted he failed to attend the final determination hearing before the professional conduct committee on December 7, 2010, despite being required to do so.
The tribunal found that despite the breaches there was no evidence of funds being lost or misappropriated.
The tribunal also acknowledged Mr Stevenson's difficulties in his dealing with his client and co-trustee, who was hard to communicate with, refused to provide a contact address and insisted on contact only by text message and fax.
The tribunal permanently suppressed the complainant's identity but the woman at the centre of the dispute contacted the Bay of Plenty Times and said she felt her complaint had been a "waste of time" .
Mr Stevenson's lawyer Paul Mabey QC said his client pleaded guilty to a "technical breach" of the trust account rules by moving funds to his personal bank for short periods only to help his client out.
Funds were otherwise held in a trust account, he said.
"The disciplinary tribunal's decision makes it quite clear that there is absolutely no evidence of dishonesty by my client nor any misappropriation of funds. Every dollar has been accounted for."
For more articles from this region, go to Bay of Plenty Times