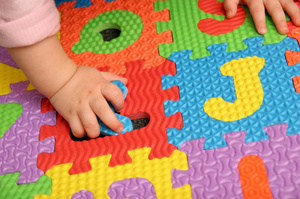 A Whangarei childcare centre's expulsion of a four-year-old boy who is HIV positive resembles a medieval witchhunt, NZ Aids Foundation director Shaun Robinson says.
"The childcare centre management have chosen to exclude this boy from the childcare centre, which should be some of his happiest days, because he's living with HIV,'' Mr Robinson said.
"We sent a doctor from our own staff and an Auckland pediatrician to Whangarei to tell the management there was no risk to other children but they were shut down almost immediately. The officials there had closed minds and were not interested. The boy is being treated like a leper. They [the management] have written to the parents of other children at the centre. The boy's family is being isolated and persecuted.''
Neither the boy nor the childcare centre has been identified but the child's grandmother said she was alarmed at how her grandson was being treated.
Mr Robinson said childcare centre parents had raised the HIV positive issue at a primary school attended by two siblings of the boy, neither of whom was HIV positive. About 20 parents turned up at the meeting and harangued staff to the point the principal was concerned about the safety of the boy's siblings, Mr Robinson told The Northern Advocate last night.
"It's like a medieval witch-hunt,'' he said.
HIV cannot be transmitted through children playing together, sharing toys, toilets or eating utensils, touching each other or hugging, according to the Aids Foundation website.
Medications that lower the amount of HIV in a person but do not cure it have been available in New Zealand since the mid-1990s and are known as antiretroviral treatment (ARVs).
ARVs have reduced the level of HIV in the boy's blood to a level where it is undetectable and have greatly reduced any possibility of him being able to transmit HIV to other people, even in a situation involving blood.
"They've been very well informed but the sad fact is the childcare centre management team don't want to know that there is no risk whatsoever to the other children _ they'd prefer to persecute this child and create hysteria in the community,'' Mr Robinson said.
For more articles from this region, go to Northern Advocate