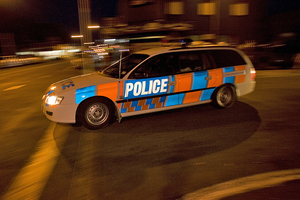 A Reefton woman's protests that she was not the drunk driver who pulled out in front of a police patrol car and then merrily drove the next couple of blocks on the wrong side of the road, did not wash with the judge in the Greymouth District Court today.
Christine Anne Greenwood, 49, was remanded on bail for sentencing on July 3 after Judge Brian Callaghan said he simply did not believe her.
In October, Greenwood admitted her third drink-driving charge and was remanded for sentencing in January. However, she incurred another charge in November, so the January sentencing was deferred to yesterday.
This time the judge called for an alcohol and drug assessment before Greenwood reappears for sentencing in July.
Constable Franco Horridge said he was driving south along Buller Road when a car turned in front of him from a side street.
The vehicle stayed on the right-hand side of the road for a couple of blocks and then turned right into Crampton Road, followed closely by the patrol car with its lights flashing.
The constable said the car came to rest in a forestry camp and Greenwood staggered out of the vehicle, lifted out a washing basket and headed to the clothesline.
With slurred speech, she claimed that she was not the driver and was not obliged to comply with breath or blood-alcohol tests. She was then charged with refusing to supply.
Greenwood told the court yesterday that a male friend had bought his washing around to her house because his washing machine was not working. He had driven home with the washing, but she decided to walk around and hang it up for him.
She claimed she only sat in the driver's seat of the car so that she could reach over to grab the pegs, which were on the floor in the passenger's side.
When the policeman saw her getting out she had not been driving, simply retrieving the pegs, she said.
Judge Callaghan said the constable had given evidence in a "rather normal fashion", while Greenwood's story seemed "very odd indeed".
"It just doesn't make sense to me. I don't believe it. Quite frankly, it's nonsensical."