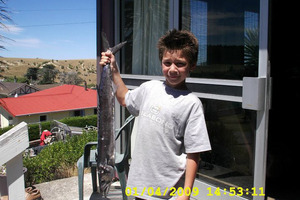 A 12-year-old boy has died in a carpark after "huffing" butane with friends.
Darius Claxton died just before midnight Friday in the Christchurch suburb of New Brighton, police said.
Ambulance officers could not revive the boy, who had been with a group of young people inhaling butane.
A post-mortem examination will take place tomorrow to determine the cause of death, which police said has been referred to the coroner.
"While the cause of death has yet to be confirmed, the incident highlights the dangers of people sniffing butane or 'huffing' as it is known," said police spokesman Stephen Hill.
Last night, friends of Darius shared their grief on Facebook and prepared to lay flowers at the site of his death.
"I'm sorry I couldn't do anything more than try to do CPR," said one friend. "I'm sorry I was too late ... I love you my bro. RIP Darius."
Another friend said: "He was a lovely wee man but he did some crazy stuff and hung out with people that were older. Rest easy young one."
Police are investigating how the young people got the butane.
But NZ Drug Foundation boss Ross Bell said it was hard to stop people getting their hands on the gas, because it was in so many household products. Educating children about the dangers was also difficult, because it simply raised awareness of where to get the drug.
Bell did not want to comment specifically on the boy's death until the cause had been confirmed, but said he was aware of children as young as 12 inhaling butane. "More often it's older [teenagers and young adults]. This kind of case is very, very rare. We don't want to alarm parents. It's happening in pockets of communities."
National Poisons Centre toxicologist Dr Leo Schep said those who died were usually first-time huffers.
Butane interfered with the heart's ability to receive stimulus from adrenalin, he said, causing arrhythmia and death. "This goes on in New Zealand - trawl through the coroner's reports and you'll find it. It's just so sad."
He believed those who "huffed" were overwhelmingly young males.
The centre often heard from parents worried their children had "huffed", he said.
Users also risked damaging their heart because the frostbite they often suffered around their mouth while huffing damaged the vagal nerve in the brain, which could slow down the heart, Schep said.