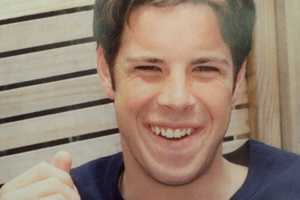 Ten years ago this week, Sue Doig lost her "lovely, sensitive boy".
The callous murder of 23-year-old Marcus Doig in a Howick pizza bar by 18-year-old Ese Falealii horrified the country. Doig, who was working two jobs to save for his OE, was shot while lying face down after the pizza outlet takings had been handed over.
A week later Falealii killed again, shooting 44-year-old Mangere Bridge bank teller John Vaughan.
The execution-style murders, as well as an attempted murder and eight burglaries, earned Falealii a life sentence in jail with a minimum non-parole period of 17 years and nine months.
Sue Doig is serving a sentence, too. She still can't open the sympathy cards sent to her and husband Peter after Marcus' death.
" He's in my very being, he's with me every moment. I talk to him a lot, like when [I come across] little instances we might have shared."
One person who doesn't occupy her thoughts is Falealii.
"It's quite strange to say that I don't hate him for what he did. He was just a silly guy on drugs. I really don't give him much thought ... I do feel sorry for his parents."
Her surviving child Amy has three daughters, and Sue Doig and her husband were caring for the youngest, 6-month-old Sophie.
The trio will visit Marcus' grave on Tuesday, the anniversary of his death.