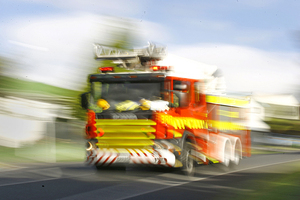 Two university security guards found an alleged arsonist trying to light a fire next to a student's car at Waikato University after two small rubbish bin fires led them to him.
A university student called security on Tuesday night when he spotted a small fire in a rubbish bin on campus. Security staff used a fire extinguisher to put it out.
Then at 1.30am security staff saw smoke coming out of another bin near the university's management school. After putting out that fire, they called police and began looking for the person responsible.
As they walked to the carpark behind the building, they discovered a 49-year-old man trying to set fire to twigs and branches piled near a tyre of a late-model Mercedes car in the carpark.
Waikato University security manager Ray Hayward said the guards had shown good initiative.
The university has security guards patrolling the campus 24 hours a day to ensure staff and student safety.
"When they saw these little fires and the direction the man was heading in, they phoned the police, and went on to investigate."