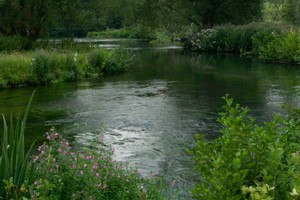 A coroner has called for adults to take greater responsibility for supervising children near water after an inquest into the drowning death of a toddler near Gisborne.
Sukhraj Singh, 2, and his cousin Achilles Kaui, 3, were found floating face down in the Taruheru River on November 3 last year.
Achilles was revived by quick-acting rescuers and flown to Starship Children's Hospital for treatment. Sukhraj died at the scene.
Coroner Christopher Devonport said the drowning happened after Sukhraj, Achilles and two-year-old Saphire McIntyre found a way out of a house on 13 Atkinson St at about midday.
They made their way across a reserve and down to the banks of the Taruheru River, where the two boys got into the water, his report said.
Adults at the Atkinson St house including Sukhraj's mother Jamie Taewa, started searching for the missing children about 15 minutes after they disappeared.
Searcher Mereana Jahnke, 16, discovered the two boys floating face down in the middle of the river.
She called out to other rescuers before wading into the river to hold Achilles' head above the water while she waited for them to arrive.
Despite receiving CPR, Sukhraj could not be revived.
Family criticised Gisborne District Council in the wake of the accident for failing to put a fence along the stretch of river where Sukhraj drowned.
Mr Devonport said it was "unreasonable" to expect the council to fence the riverbank.
Adults at the Atkinson St house should have supervised the children and made sure they could not leave the property, he said.
"What is more reasonable is that adults with young children in their care in the vicinity of such potentially dangerous hazards ensure that they are supervised to prevent them gaining access to such water hazards, or confine young children with appropriate fencing."
Mr Devonport said Achilles would also have drowned had it not been for Ms Jahnke's "prompt action".
- APNZ