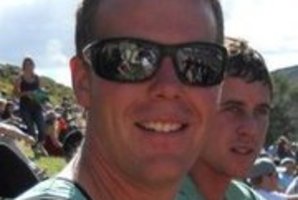 A hunter shot dead by a friend in Southland was "a hell of a nice guy'' who loved the outdoors and had a huge future ahead of him, his former boss says.
Mark Richard Vanderley, 26, had been spotlighting for deer with a group in remote farmland in the Cattle Flat area when he was shot with a hunting rifle early yesterday morning.
Police said the shot was fired by another man in the group.
Mr Vanderley, originally from Gore and working as a builder in the Palmerston area, died instantly.
Ajax Building Contractors director Greg McIntosh, who took on Mr Vanderley as an apprentice builder eight years ago, said he was "a hell of a nice guy''.
"He got on with everyone. He had a huge future in front of him. It's just a tragic loss of life, he was in his prime,'' he told APNZ.
Mr Vanderley was into "anything outdoors'' and liked to take out his own jet boat.
"He was into his rugby, loved his hunting, duck shooting, jet boating - jet boating was a big part of his life.''
His family and partner were coping with his death "as you'd expect''.
"It's a tragedy for everyone involved.''
Mr Vanderley had worked with Mr McIntosh for eight years.
"He did his apprenticeship here and then became a leading hand, and went to become a foreman with us - a very good tradesman.''
He had recently moved to the Palmerston area and was looking at working on his father's farm and doing some building work.
Senior Sergeant Richard McPhail of Gore police said it was too early to say when a decision on charges will be made.
"Obviously that will occur once we've collected all the evidence and completed our inquiries,'' he told APNZ.
"We're just going through reconstructing what's happened, and also looking for any evidence, and just working out what's happened at the location. It's quite a remote location.''
Police would continue to interview members of the hunting party today.
"They were all known to each other and friends, so they're obviously traumatised by the events that occurred.''
A scene examination has been completed and a post-mortem examination would be carried out in Invercargill this afternoon.
Mr Vanderley had been walking on a hillside, looking for a deer, after another deer had been shot and found by the group.
Emergency services were called about 4am yesterday.
It was the second hunting death in the past few weeks after Cameron McDonald, 29, died when he was shot in the head while hunting in the south Wairarapa bush early in April.
Police were still investigating the circumstances surrounding his death.
In March, Wanaka man Reuben Burke admitted careless use of a firearm after shooting his best friend dead when he mistook him for a deer.
Dougal Fyfe was shot dead by a .22 calibre rifle on December 19 last year near Wanaka.
- APNZ