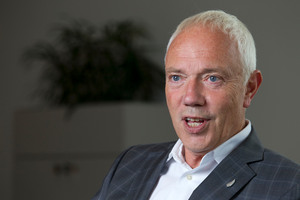 Christchurch leaders can see confidence returning to their quake-battered city as the number of residents moving overseas has almost halved from a year ago.
Mayor Bob Parker is now predicting a "complete reversal" of the trend of people leaving Christchurch in the months ahead as the pace of the huge city rebuild picks up.
"Home looks an increasingly good option - and that's exactly what it's going to be," Mr Parker said. "We are heading into a time of opportunity."
Figures released by Statistics New Zealand show the number of Christchurch residents migrating overseas last month was 600, down from March last year when 1100 fled after the February 22 earthquake that claimed 185 lives and caused widespread destruction.
Last month's number is not far from that of March 2010 - before the earthquakes - when 500 Christchurch residents moved overseas.
Predictions by some that the city's population would be decimated by the quakes had been blown out of the water.
Only a relatively small number of people had made the "big shift" overseas, Mr Parker said. Many of those who had left had lost their jobs and were looking overseas for work.
"And now what we are seeing is ... a growing demand here in the city for a variety of skills," Mr Parker said.
"We will, as a city, enter a phase some time in the next 12 months of actually starting on a curve of initially steady, then increasingly rapid growth as people move to this area for what is going to be five to 10 years of intensive activity, and that will create a raft of economic opportunities."
The mayor said the rebuild of damaged residential Christchurch was approaching, and within 100 days a blueprint for a new city centre would start to become reality, giving an "extra fillip of confidence".
The rapidly diminishing number of aftershocks was also helping.
"Certainty it's something that more and more people can see. Seeing is believing for a lot of us, and now we are starting to see the light at the end of the tunnel," Mr Parker said.
"Having said that, I am achingly aware of the people who are still concerned and waiting to get resolution from their insurance company. There's still a lot of that sort of waiting."
New Zealand had a seasonally adjusted net gain of 100 migrants last month - only the second monthly net gain since the February quake.
The country had a net loss of 3400 migrants in the year to March. Annual net migration has been negative since the October 2011 year, and peaked at 4100 in the February 2012 year.