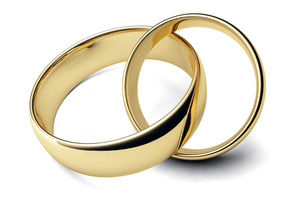 An African drug dealer entered a sham marriage with a woman he met within weeks of arriving in New Zealand to help him get residency.
Sylver Dube was found guilty of more than 80 methamphetamine charges in the Auckland District Court last month and now faces a maximum sentence of life imprisonment.
The 35-year-old arranged for parcels of the Class-A drug to be posted from South Africa and Nigeria to hotels around Auckland, which he then picked up. Dube was caught with 200g of methamphetamine in February 2010 and is estimated to have supplied nearly 1kg of the drug - with a street value of almost $1 million - over a four-month period.
Born in South Africa but raised in Nigeria, Dube came to New Zealand on a visitor's visa in March 2009 and met Auckland woman Tihere Ford a few weeks later. The pair's marriage certificate shows they wed in Manukau on July 24, 2009.
After his arrest, Ms Ford told police they did not live together but he paid her $100 a week for board.
The arrangement was to help him with his immigration into the country.
Ms Ford later gave evidence against him at trial, where their marriage was described as a "sham".
The couple agreed in court that Dube stayed in Ms Ford's home only two or three nights a week, and shared a room with her teenage son.
Dube then used his stepson to send money to Nigeria and South Africa through Western Union transfers.
Some of the transactions were completed in the name on a stolen driver's licence. More than $450,000 was sent to Africa in the four months leading up to Dube's arrest.
News of the marriage of convenience comes after the Herald revealed on Saturday the existence of an investigation into Nigerian fraudsters and a review of 160 residency applications, which found more than a quarter were based on fraud.
More than 40 residency applications were declined, and eight people were charged in the operation. Three have already been convicted.
The 43 declined applications are mostly from family members of the eight charged, relatives who tried to gain permanent access to the country.
Peter Elms, head of fraud for the Department of Labour, said border controls had been tightened significantly since the Nigerians fraudulently entered the country.
Sophisticated passport scanners had been introduced at airports, as well as pre-screening processes which had decreased asylum claims from a peak of 2000 a year to 300.
Mr Elms said the introduction at the border this year of biodata technology, capturing photographs and fingerprints, gave New Zealand the "single most effective tool in countering identity fraud".
SYLVER DUBE
March 29, 2009: Arrived in Auckland from South Africa.
July 24, 2009: Marries Tihere Ford in Manukau registry office.
February 22, 2010: Arrested on methamphetamine charges. Later convicted.