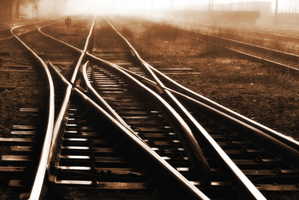 Police are investigating why a man was on a busy railway line before he was hit and killed by a train in Christchurch early today.
The man in his 20s was on the line, about 100m south of a rail crossing in suburban Opawa about 12.30am when the train hit him.
Sergeant Lindsay Turner of police southern communications said the coroner has been advised of the death.
"We don't know what he was doing on the tracks ... so that's part of the investigation, to establish why he was there," he said.
A KiwiRail spokeswoman said the line between Christchurch and Lyttelton port could get quite busy with freight traffic.
The line was briefly closed but there was no impact on services, she said.
"We had one shunt that was due to go through there just as the body was found, and that was held up for about two hours while the track was closed, but then things were back to normal."
- APNZ