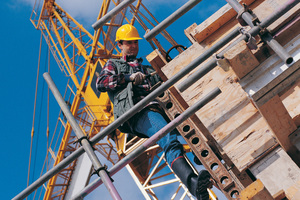 The building sector is "on its knees" and an international convention centre could be its saviour, according to the boss of New Zealand's largest building business.
Jonathan Ling, Fletcher Building chief executive, confirmed Government estimates that 1000 jobs would be created in putting up a proposed $350 million, 3500-seat Hobson St centre and these would easily run three to four years with trades people and professionals earning around $40,000 to $200,000 a year.
The Government says SkyCity's centre would generate $85 million a year in tourism spending, employ 1000 people during construction and create 800 jobs when the doors open.
Mr Ling outlined huge benefits in manufacturing and installing products, and employing subcontract-ors to put up the centre, which he said would flow through the entire economy at a time when house-building was at a 50-year low, state sector work had dried up and many private developers had left the market.
"The construction sector is on its knees, there's no work. It's just Wiri and Waterview and apart from that, the jobs aren't very big," he said, referring to the $300-million new prison confirmed this year and the $1.3 billion motorway connection, $400 million of which is Fletcher's.
The company built the Sky Tower, casino and four-star SkyCity Hotel, and the existing Albert St/Federal St convention centre with the five-star SkyCity Grand above, employing thousands of people while those construction contracts ran.
Mr Ling estimated the 1000 new jobs based on the numbers Fletcher employs on other big projects, such as ASB's new $132.1 million Wynyard Quarter offices. About 300 to 400 people worked there "and the convention project is nearly three times the size of ASB".
Fletcher hoped to win the contract to build for SkyCity, he said, and Mark Binns, ex-Fletcher Infrastructure chief executive, and Greg Pritchard from the Auckland office, had had preliminary discussions with SkyCity.
"Yes, we'd go for it. We've helped them a little bit with the concept stage of the planning. The 1000 people would be project directors, managers, engineers, quantity surveyors, subcontractors and tradespeople. Only about 10 per cent would be Fletcher staff, the rest would be subcon-tractors.
Chris Hunter, Hawkins' chief executive, said about 1000 people would be needed on the convention job "at its peak".
Derek Baxter, Construction Industry Council deputy chairman, said at least 1000 people were required to create a convention centre which needed to be flexible and have sophisticated airconditioning, lift, escalator, fire, evacuation, soundproofing, IT, ventilation, lighting and sound systems.
Peter Gomm, Mainzeal Property & Construction's chief executive, said a PricewaterhouseCoopers report showed the value of big building work. "That advises that for every $1 spent in construction industry there is a threefold multiplier into the broader economy due to downstream, off-site suppliers, etcetera. The peak of on-site activity would be probably in excess of 1000," he said.
Auckland Airport joined the tourism industry and business sector to urge that the significant tourism, trade and economic benefits of a national convention centre not be lost in the politics.
Airport chief executive Simon Moutter said the opportunity to gain a large, international-quality convention centre from private investment, with significant benefits for the country and no financial drain on the taxpayer, didn't come very often. The tourism industry had wanted such a centre for years but until now a viable option had not been identified.