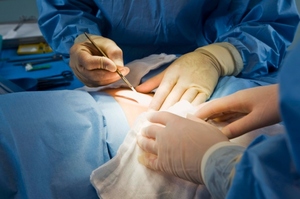 People who choose to donate their bodies to science are more likely to be blue collar workers than people in professional or managerial occupations, a study suggests.
The University of Otago study surveyed more than 200 people registered in body donor programmes in New Zealand, Ireland and South Africa.
It found the majority of respondents were in trade, clerical or blue collar jobs while just 10 per cent identified themselves as having white collar jobs.
Study leader Jon Cornwall said the results came as a surprise.
"We didn't look at the surveys in terms of dividing them into blue collar and white collar and looking at the differences. But what we found was that by far and large there was a huge proportion of clerical, trades and blue collar workers as opposed to white collar workers," he said.
The study also found that between 80 and 89 per cent of the donors surveyed gave money to charity, while an estimated 33 per cent of the general population donated money.
The respondents were also more far more likely to donate organs and blood.
"We find that these are extremely charitable people who want to give something back to society; they indicated a willingness to give up their time, their money and other belongings - apparently more so than the general population," Dr Cornwall said.
The proportion of atheist or agnostic donors was also found to be higher than their respective general populations.
Well known philanthropist - and blue collar champion - Sir Peter Leitch said he was considering giving his body to science when he dies.
"It's something I'm going to talk to my family about. My life - my adult life - has been about helping, giving to people. I'm not a knight in shining armour and I don't ever want to be portrayed that way but I've given what I can, without being stupid.
"One of the greatest gifts you can give anyone in life is your time. In death, the greatest thing you can give is your body."
Sir Peter said the inference that blue collar workers were more generous than white collar workers was "bull***t".
"Look at Owen Glenn, he gave a million dollars to Christchurch at the drop of a hat. I think people in all walks of life are generous: sometimes they're generous with money, sometimes they're generous with time," he said.
Clinical psychologist Barry Kirker said research on altruism had not found any particular social group or demographic was more giving than another.
"However, the one thing that appears to be consistently found is that people who are happier and content with themselves and life are more likely to be altruistic," he said.
"It's the case that you need to be in the right space yourself or get yourself right before you can help others."
Dr Cornwall said while there were many generous people wanting to be involved in body donor programmes at present, this may not always be the case.
"It is important to understand why people make this choice so that, if necessary, we can raise programme awareness among the general public."
- APNZ