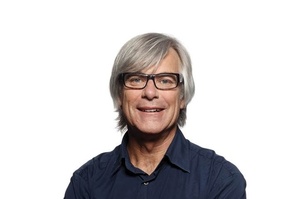 Economic commentators say New Zealand should have built a national convention centre 10 years ago and has been missing out on a hugely lucrative crowd.
The social cost of SkyCity's proposed expansion is still being debated, but Auckland businesses say the benefits of the other half of the deal, a national convention centre, are clearer.
SkyCity has offered to pay for the $350 million centre in downtown Auckland if the Government lets it expand by up to 500 gaming machines.
The national convention centre could hold 3500 people, and conference organisers told the Herald there was a growing market for centres of this size, especially in the Asia-Pacific region.
Auckland Chamber of Commerce head Michael Barnett said large conferences usually outperformed sporting events, noting that a law conference earned more for the economy than hosting the Commonwealth Games.
Heart of the City chief Alex Swney said New Zealand had been slow to capitalise on the lucrative conference circuit.
"We should have had [a centre] 10 years ago. These big conferences are everyday business that New Zealand is not participating in."
A 2009 Ministry of Economic Development feasibility study found a 3500-capacity convention centre in Auckland could attract around 35 big conferences a year and produce $397 million in economic benefits over 20 years through increased visitor numbers for events. It would also generate $85.4 million a year in increased tourism spending.
The ministry estimated that a centre would need to host 35 conferences a year to break even.
A new centre would also face heightened competition as the huge Sydney Entertainment Centre will soon have a A$1 billion ($1.2 billion) upgrade.
Mr Swney said the Government would have to find creative ways to fund the ongoing costs. He suggested a bed tax, which charged tourists more than locals to stay in commercial accommodation.
PROS AND CONS
* Total economic benefit: $397 million over 20 years
* Related economic benefit: $85.4 million increase in tourism and related expenditure a year.
* 22,000 new international visitors and 200,000 extra visitor days.
* Convention delegates spend $650/night (twice the average).
Risks:
* Economic downturn hurts conference numbers.
* Environmental effects of long-distance travel.
* Rise of video-conferencing.
* Convention centres do not fund themselves.
(Source: Ministry of Economic Development)