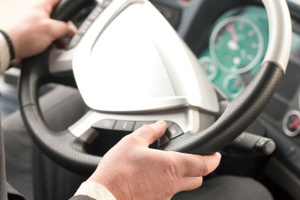 The New Zealand Transport Agency has apologised for allowing a convicted child sex offender to become a school bus driver, putting the mistake down to a case of "serious human error".
Maurice William Cudby, 72, was sentenced to 12 years in jail by Justice Jillian Mallon in the High Court at Wanganui earlier this month, having pleaded guilty to six counts of sexual offending against a boy occurring over nine years from 1998 to 2007 when the boy was aged between six and 15.
The offences came after Cudby was convicted of 12 charges representing indecencies against seven girls aged between seven and 10 committed between 1977 and 1993 while he was the principal and sole charge teacher of a rural school.
For that offending, he received five years' imprisonment in 1993.
During Cudby's sentencing, details emerged as to how following his 1993 conviction, he was mistakenly allowed to work as a school bus driver as recently as 2010.
In late 2009, Cudby applied to re-qualify for a passenger endorsement on his licence, which would allow him to drive a bus, having previously had one while he worked as a principal.
Despite disclosing his criminal past to the NZTA, he was issued the a new passenger endorsement in May 2010, and he was employed as a school bus driver.
Where he worked is suppressed.
However, his past came to light after a member of the public recognised him as a known child sex offender and reported him.
He was immediately dismissed by his employers.
Bus and Coach Association New Zealand chief executive Raewyn Bleakley said the passenger endorsement system was relied upon by employers in the industry to provide for the safety of drivers, because it involved police criminal background checks.
There was generally very little fault with the system, and the Cudby case appeared to be an isolated incident, she said.
NZTA spokesperson Andrew Knackstedt confirmed Cudby had disclosed his past on his application form making him subject to a "fit and proper person" check, which prohibits those with serious convictions, including sexual crime under Part VII of the Crimes Act 1961 punishable by seven or more years' imprisonment, from obtaining a passenger endorsement.
Cudby's charges ranged in maximum penalty from seven to 20 years in prison.
In Cudby's case, however, "the law was not applied correctly", Mr Knackstedt said.
"This was a case of human error by the individual processing the application - it was a serious breach of the standards which the NZTA expects of our staff charged with processing these applications."
However, there were no repercussions for the person who made the error, as they had already left the NZTA before the mistake came to light.
As soon as the NZTA became aware of Cudby's convictions and established that the passenger endorsement had been issued in error, it was revoked, Mr Knackstedt said.
The NZTA "apologised unreservedly" for the error.
"We are very disappointed that this has occurred. The NZTA takes our responsibilities in this area very seriously, we understand the distress that this will have caused to parents and others in the community."
Mr Knackstedt said they had looked into Cudby's case, and were confident it was an "isolated case of serious human error", and the overall application system was sound.
Transport law was strengthened in January 2006 to ensure people convicted of a range of specific offences, including those Cudby was convicted of, were not able to hold a passenger service licence or a passenger endorsement.
However, they had reinforced the importance of maintaining high standards and applying the law correctly with staff, he said. Their current business processes had been formally reviewed and they felt confident the the lapse in standards was an isolated incident.
For more articles from this region, go to Wanganui Chronicle