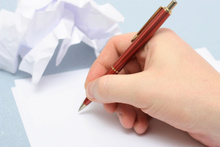 A Wellington man is fighting for his right to complain after he was fined $50 last year after making one too many complaints to the Broadcasting Standards Authority.
Don McDonald complained about a One News story which incorrectly said Kathryn's Supernova was in a galaxy 240 light years away from Earth.
It is actually 240 million light years away.
The BSA said while the complaint did point out an inaccuracy, it was frivolous and trivial and Mr McDonald had been warned about making such complaints in the past.
Mr McDonald is appealing that decision at the High Court in Wellington today, saying he has being deterred from his democratic right to complain.
"I want to foster an informed and democratic society. The news is important, serious, we've got to get it right and not worry people about missing out important details."