Anyone with any information on the stabbing attack is asked to contact Mr Thompson at Hamilton police station on (07) 858 6200. Alternatively information can be left anonymously with Crimestoppers on 0800 555111.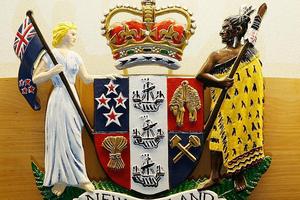 Police are urging people not to put themselves at risk after a serious home invasion in which a man was stabbed in the stomach and arm as he confronted the intruder.
The 31-year-old victim was at home by himself in Saxbys Rd, Melville and smoking a cigarette when the incident occurred shortly before 1.30am.
Hamilton CIB Detective Sergeant Ricky Thompson said it appeared the man was at the back of the house when he heard a noise at the front.
"Our victim has gone to investigate the noise and come around the corner to find a man attempting to force entry into the front door of his home."
The intruder slashed the victim's arm with a weapon believed to be a knife, Mr Thompson said.
He then stabbed the man in the abdomen before fleeing.
"Our victim suffered serious but non-life threatening injuries and was taken to Waikato Hospital by ambulance for treatment."
The man was discharged from hospital yesterday afternoon and was at home smoking a cigarette and talking with friends outside the house when the Herald arrived. He appeared physically okay but did not want to talk about the incident.
Earlier he told police the offender was a Maori or Pacific Island man, about 1.65m tall, of skinny build and aged in his late teens or early 20s.
Mr Thompson said police were working to establish the identity of the offender and that the attack was "unusual in its degree of seriousness".
"From a policing perspective we are viewing this incident as very serious and we would ask that anyone who saw anything suspicious in the area of Saxbys Rd at the time of the attack to contact Hamilton police," Mr Thompson said.
At the same time he urged people not to confront offenders, but to instead raise the alarm at the earliest opportunity.
The stabbing happened about the same time another man was seriously assaulted at a Hamilton bar in a separate incident.
Hamilton Police yesterday arrested a 24-year-old man for throwing a glass which hit a 26-year-old man and shattered on impact.
The victim suffered a serious neck wound and was taken to Waikato Hospital where the gash was stitched.
The offender was charged with wounding with intent to cause grievous bodily harm and is to appear in Hamilton District Court today.