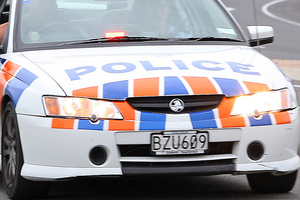 Police and security guards have been called in to protect workers removing state houses in a controversial redevelopment in the Auckland suburb of Glen Innes.
About 20 tenants and supporters protested yesterday outside three houses in Torrington Cres, which are among 40 homes being removed this month and next.
Police told the group to stop using a loudhailer. Two security guards were stationed outside the houses all day.
Housing NZ project manager Graham Bodman said the agency had to act to protect workers.
"We have had to employ security guards at the removal sites this week as protesters have been abusing and disrupting workers, and we have been forced to request police assistance several times when protest action has got out of control," he said.
The agency wants to move tenants out of 111 houses in the area between Apirana Ave and West Tamaki Rd to make way for more intensive redevelopment of state and private houses.
Another 45 families are being moved out of properties in nearby Wai o Taiki Bay, where all houses will be sold to private developers to fund more state houses elsewhere.
Eastview Rd tenants Materoa Kanuta and Tira William and their 10-year-old daughters Mikayla and Autymn vowed to resist removal.
"I'm one of those that are not going to leave their homes," said Ms Kanuta, 49, whose family has lived in her house for more than 30 years.
She walks to her job at nearby St Pius X School, Mr William walks to his work in Glen Innes and their daughters walk to school in Eastview Rd.
Mr Bodman said no tenants were being forced to move to any area against their will. He said the agency had not yet finalised a private sector development partner, and tenants would not be forced to leave until the second half of this year at the earliest.
"The houses that are being relocated over the next few months are vacant because the former tenants asked to be relocated early," he said.