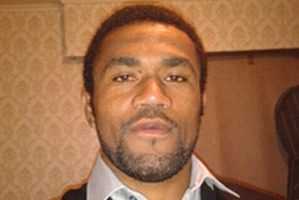 Friends who were swimming with the Fijian rugby player when he went missing off the Wairarapa coast on Monday say they don't know what went wrong.
Eroni Ravaga-Gaunavou, 22, was swimming with a small group of friends just north of Akitio, 85km southeast of Dannevirke, when he went under the water and did not resurface.
The former Fijian Sevens team member came to New Zealand two months ago to restart his rugby career with the Puketoi Rugby Club.
Dinah Bowie, the wife of club president Bruce Bowie, said Ravaga-Gaunavou's cousins had arrived from Hamilton today as the search continued.
Wairarapa Bush Rugby community rugby co-ordinator Doug Bracewell said: "His friend who was swimming with him said it was cold in the water and when Eroni went under, he did not appear to show any fight.
"The worst thing is not knowing what went wrong with him. The sea is very powerful and this is a warning to us all."
He said the community had been "absolutely marvellous" in supporting the rescue teams.
"From what I understand, a large number of rugby players are out there searching," he said. "Most of the guys have had very little sleep."
Ravaga-Gaunavou had played five games for Puketoi and recently made the Wairarapa-Bush side.
Mr Bowie arranged for Ravaga-Gaunavou to play here and said he understood he was unemployed in Fiji and had been waiting for an opportunity.
Mr Bowie said he had a quiet nature, a wicked sense of humour, and was a hard worker with a good work ethic.
"He was a very religious man and he was grateful for being given the opportunity to come to New Zealand and play rugby, especially for Puketoi," he said. "He was loving it ... he wanted to stay here."
For more articles from this region, go to Wairarapa Times-Age