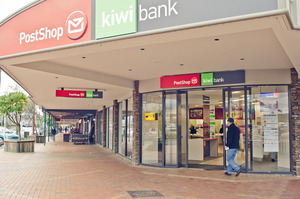 Nearly 30 million fewer letters and parcels were sent by snail mail in the past year - but a more dramatic decline was prevented partly by bulk mailouts during the general election.
In its half-year report, New Zealand Post chairman Michael Cullen reported there was a 7 per cent drop in the volume of mail being sent within New Zealand.
Dr Margalit Toledano, senior lecturer in the Department of Management Communication at the University of Waikato, said social networking sites and online media had made communicating much easier and the convenience and the immediacy had pushed postaside.
"Even when I send a postcard, people are moved by it - they can't believe it. People just don't send postcards any more. Online is much easier and immediate and you can reach out to more people," she said.
"Geographical distance is not a problem any more ... you can send an email immediately."
Although the number of letters and parcels being sent overseas dropped by 12.9 per cent, the mail coming into New Zealand from overseas was bolstered by New Zealanders taking advantage of the exchange rate to get bargains from overseas retailers.
The drop in demand has resulted in several cost-saving measures - including an increase from 60c to 70c for domestic letter postage.
NZ Post is also trialling self-service kiosks to enable it to close some Post Shops. Last year it revealed that the kiosks would allow people to stamp and send their letters themselves.
In his foreword to the report, Dr Cullen says that the increased use of digital communication is expected to continue to erode the traditional postal system.
In 2010, NZ Post wrote to the Government asking it to consider allowing it to stop deliveries on Saturdays or other days to cut costs.