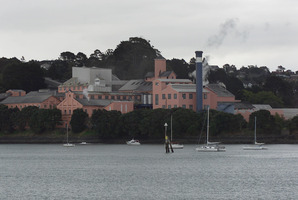 A 55-year-old man who tried to rescue a dog from a swan attack has drowned in an Auckland lake.
It was the second death near the Chelsea sugar refinery on the North Shore in 10 hours, and occurred a few hours before another man drowned in the nearby harbour early today.
Witnesses told police that in the earlier incident, the man entered the lake behind the refinery to try to save a dog that was being attacked by swans about 4.15pm yesterday.
He was pulled from the water but resuscitation attempts were unsuccessful.
The death has been referred to the coroner.
Hours later, a search was launched after boaties heard a man shouting out for help in the water near the Chelsea refinery shortly after 1am today.
The police Eagle helicopter and police launch Deodar searched for the man around the refinery and West Harbour.
The launch crew found his body in the water near the refinery about 2.05am.
Inspector Willie Taylor of police northern communications said the man, aged 20-30, had been fishing and drinking with four others at West Harbour.
He decided to go for a swim dressed in a short-sleeved black T-shirt and black underpants.
"He'd obviously got into some difficulty on an outgoing tide and had drowned after a period of time," Mr Taylor said.
Police believed alcohol, inappropriate clothing and an outgoing tide were factors in his death.
- APNZ