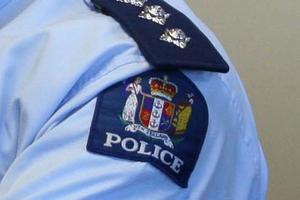 Rodney police are seeking the owners of a five metre long aluminum boat that has been discovered in the sea about two to three miles north of Tiri Tiri Island, in the Hauraki Gulf.
The discovery was made at 11.55am this morning after police and Coastguard received reports of an overturned vessel in the area.
The police helicopter Eagle carried out an extensive search before locating the boat with its bow sticking out of the water. The Police launch Deodar has towed the boat to Gulf Harbour.
The boat will be taken to Auckland where it will be kept in secure storage until an owner is found.
There is nothing which causes police to believe the discovery of the overturned vessel is suspicious.
Police have released a description of the boat in the hope that the owners of the vessel or anyone with information about its movements will contact them.
* The hull of five metre long aluminum vessel is painted dark blue.
* The boat is fitted with 40 horse power Mercury outboard motor which is black with red trim.
* The boat has a black material canopy and a sea anchor.
* It is fitted with a VHF radio that is mounted on the right hand side of the cabin.
* There is a large heavy fishing rod which has no reel stowed on board along with a red fuel container.
* The vessels controls were set to neutral and the key was still in the ignition at the time Deodar went alongside.
Police have received no reports of any missing persons at this time. However they would like to hear from anyone who has a family member or a friend that owns a similar sized boat matching this description.
Police urge anyone with a boat that matches this description and is moored, to check that vessel is still moored safely.
If you are aware that a boat of this description is missing please call Rodney Police immediately on 09 426.4555.