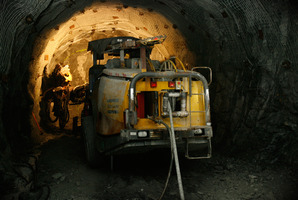 A top environmental journalist from London's Guardian newspaper was heading to Denniston this morning to see the site of the proposed Bathurst coalmine.
Jonathan Watts is the Guardian's Asia environment correspondent, and author of the book When a Billion Chinese Jump, a critical look at China's unregulated growth.
Mr Watts has been in New Zealand promoting his book, and was today accompanied by Forest and Bird on his visit to Denniston.
The site has become a battleground between environmentalists and major Australian coalminer Bathurst.
Mr Watts said New Zealand's clean, green image may be under threat.
"A bit of mining, a bit of fracking here, a bit of fracking there ... it all chips away at the reputation."
But Mr Watts said he was also interested to hear more about why locals backed the mine, and the importance of the industry to the West Coast.
Forest and Bird spokeswoman Nicola Vallance said until now overseas coverage of the Denniston plan had been limited to Australian media reports on Bathurst's share price.
"The good thing is we are getting that international perspective on who we say we are to the rest of the world, and whether we stack up. It's a precipice New Zealand is hanging on."
More than 200,000 British people read the Guardian newspaper. In April 2011, Media Week reported it had the fifth most popular newspaper website in the world.