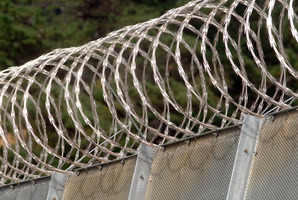 A coroner has strongly condemned prison systems after it took 13 minutes to respond to a prisoner who collapsed and died in her cell at Auckland Regional Women's Prison.
Anna Selina Kingi, 41, died in her cell in 2008 from an undiagnosed heart condition.
At 9.33pm on November 21 Ms Kingi activated her cell alarm which was answered about three to four minutes later. The woman who responded asked Ms Kingi twice through the alarm intercom system what her emergency was, but received no response and cancelled the alarm without taking any further action.
Ms Kingi was then found unconscious in her cell about 10.55pm by a Corrections officer doing a routine check.
Her cell door was unlocked at 11.08pm and resuscitation attempts commenced. They were unsuccessful and she was pronounced dead at the scene.
In a report into her death released today, Coroner Katherine Greig said Ms Kingi was let down on the night of her death.
After an inquest into her death there was one key recommendation which, if implemented, could prevent similar deaths, Ms Greig said.
"That is the length of time it can take to unlock a cell door during night watch hours in New Zealand prisons.''
Staff on the nightshift do not carry cell keys. They are held in a secure area for the safety of the prison officers.
An internal investigation led by Inspector of Corrections Louise MacDonald found prisons had decided what they considered an appropriate timeframe it took to retrieve keys; between four and 12 minutes.
But Ms MacDonald found having a system where it took 13 minutes to unlock a cell door was too long and the response timeframe in such circumstances should be no more than five minutes.
In her report today Ms Greig recommended to the chief executive of the Department of Corrections that the Prison Service set a benchmark which meets international standards.
- APNZ