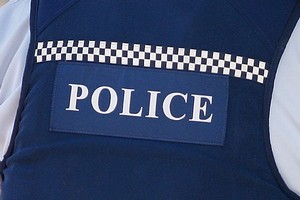 A Saudi Arabian student will carry the stigma of conviction home with him when he leaves New Zealand after stabbing his cousin repeatedly in a Queenstown hotel room with a piece of plastic lamp shade.
Abdulraham Tariq Alghamdi, 19, a Saudi Arabian national living in Christchurch, admitted injuring Osama Eidah with intent and with intent to cause grievous bodily harm to Osama Eidah, both on February 5.
Alghamdi appeared for sentencing in the Queenstown District Court yesterday.
Defence counsel Mike Newell advised Judge Kevin Phillips a legal representative from the Saudi Arabian embassy was present.
Mr Newell said the New Zealand conviction would be carried over to Alghamdi's home country. The defendant had been in custody on remand for the last seven days.
Alghamdi was alone, he had no support and there were issues of language, Mr Newell said.
He would have been due to leave New Zealand yesterday to prepare to begin his tertiary studies.
There was an element of self-defence in the case and Alghamdi accepted responsibility and the consequences of what he did, Mr Newell said.
The wounds suffered by the victim, who was Alghamdi's larger framed 22-year-old cousin, were shallow and not life threatening, Mr Newell said.
Judge Phillips said Alghamdi, the victim and associates travelled to Queenstown and checked into a hotel. Alghamdi and his cousin Eidah returned to their shared hotel room after consuming alcohol.
"It appeared you wanted to go back out to continue socialising. Your cousin was attempting to restrain you.''
The judge said Mr Eidah was ready for bed and was dressed in his boxer shorts. There was an altercation where their hotel room was trashed and items of furniture broken.
It appeared the victim grabbed hold of Alghamdi behind him and to the side. The defendant picked up a broken part of a light shade and used it to stab the victim twice in the upper body and once in the lower leg in order to break his hold, Judge Phillips said.
"You arrived back in reception, telling the night manager you fought with a person and the victim also arrived in the area. The victim ended up in hospital and it took 30 stitches to repair the stab wounds.''
The judge said Alghamdi "became enraged because your cousin made sexual advances to you''.
"I think what happened was although your cousin was a more mature man and had a small amount of alcohol had a small effect on him, the alcohol you consumed made you somewhat intoxicated and fed your desire to have more.
"Your cousin was trying to restrain you against doing something against your culture and family disciplines and there was a altercation because you wanted to back out to town no matter what was said to you.''
The judge said alcohol had never been part of the Saudi Arabian's life, but he had three handles of beer and he was thousands of miles away from his family when he was told death of his sister due to leukemia was imminent.
The judge said the defendant "totally over reacted'' and he would "quite certainly'' never be allowed to return to New Zealand.
No community based penalty could be implemented and his risk of reoffending was low, the judge said.
The judge noted the close familial relationship with his cousin, "more like brothers than cousins'', and two days after the events, his sister died of leukemia.
Judge Phillips said he had a duty to denounce and deter the type of violence and noted the seriousness of the offending.
He took into account the defendant's youth, nationality, good character, early guilty plea, remorse, the usefulness of his education to his country and "the wrath you will face from your family.''
Judge Phillips convicted Alghamdi, fined $3000 and court costs of $132.89 to be paid no later than today at 1pm.