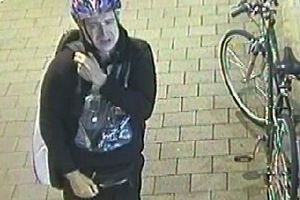 Police have released a photo of a man they are seeking as they investigate recent ATM skimming offences which have risen to nearly $1 million.
Police supplied an image of a man that has been captured on CCTV near compromised machines in Auckland.
Acting Detective Senior Sergeant Russ Bagley of the Auckland City District Financial Crime Unit, says the value of the offending thus far is around $1m and rising, with all the spend being offshore in several countries.
"We are working closely with the banks' own internal investigators to try and track the offenders and establish the full extent of the offending," Mr Bagley said in a statement.
Anyone who knows who the man is or where he may be should contact acting Detective Senior Sergeant Russ Bagley on 09 302 6972 or Crimestoppers anonymously on 0800 555 111.