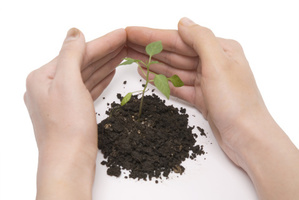 New tests on soil in a Thames suburb contaminated by arsenic have found the area, which includes a primary school and two preschools, also has excess lead levels.
The tests results, given to residents by the Thames-Coromandel District Council this week, confirmed higher than normal levels of arsenic, lead and other metals in the soil in Moanataiari.
In November, it was revealed parts of the subdivision had arsenic levels up to 235 times higher than than the national soil contaminant standard of 20mg per kilo of dirt.
Yesterday the council and the Waikato District Health Board met residents to allay fears over new findings that confirmed the soil also contained lead and other metals.
Health warnings similar to those issued late last year have been reiterated to parents and the Moanataiari School, Montessori Pre-school and Moanataiari Early Learning Centre.
They include preventing children from playing in or ingesting the soil, not eating homegrown vegetables or fruit unless the soil is clean fill, washing hands after contact with soil, and removing footwear before going indoors.
Ingesting large amounts of arsenic over a long period can lead to health problems such as skin, lung, liver and lymphatic cancer and cardiovascular problems.
However, there have been no recorded health issues linked to the area as a result of the arsenic contamination.
Most of the Moanataiari subdivision was developed in 1970. The contamination is understood to be from tailings from old gold-mines which were dumped there.
In October the district and regional council jointly tested 28 soil samples at the suburb in northwestern Thames and all showed unsafe levels of arsenic.
The tests showed deep areas had up to 4700mg per kilo of soil whereas the highest surface reading was 350mg.
Since the arsenic was discovered last year the council has been having weekly meetings with the 200-plus residents of the area.
It also removed exposed soil at the school and preschools.
The will look at management of the situation and remediation options - which could include replacing exposed top soil - in May.
National MP for Coromandel Scott Simpson said comments by environmental consultant Mike Fitzpatrick that Health Waikato was downplaying the risk to the community were irresponsible.
Mr Fitzpatrick told Coromandel FM that testing of residents was critical.
"Health Waikato's stance on not testing residents could be interpreted as them not wanting residents to know what their arsenic body burdens are."
But Mr Simpson said this was "not a time to be scaremongering".
"These people are concerned, naturally, but why would you want to wind them up unnecessarily at this early stage?"