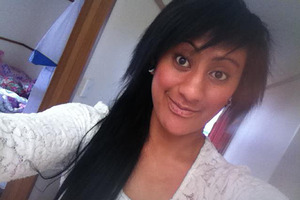 The body of a young Tauranga woman has arrived home from Australia for burial after a massive fundraising effort from grieving friends and family.
Amanda Tauai died on March 17 in a Perth hospital from what is believed to be meningitis after being airlifted from Paraburdoo, a mining town.
The 21-year-old's family rushed from Tauranga to be at her bedside when they heard she was sick but she died before they arrived.
Friends set up a trust to raise the $10,000 needed to bring Ms Tauai's body home to Tauranga.
Community groups in Paraburdoo and Tauranga staged fundraising events for the cause, while an "overwhelming" flood of donations poured into the account.
Earlier this week, the trust announced it had enough money to bring Ms Tauai's body back home.
A funeral was set to be held at Tauranga Park on Saturday.
Maurice Melligan, Ms Tauai's best friend, said the mammoth fundraising effort was testament to the strength of Ms Tauai's character.
"The initiative of those individuals who went out on their own accord to raise funds have been a key to helping bring our loving Amanda home. And why are they helping us? Because they knew Amanda would be out there fundraising money for us if we passed away. She was a genuinely loving and caring individual who pierced the hearts off all she met."
Claire Rasmussen, who set up the trust along with two others, said Ms Tauai's body had arrived in New Zealand earlier this week.
"It is just a big relief. She is able to go home to be buried by her family instead of being cremated here," Ms Rasmussen said.
"This is just a small community and she did work at the local store so everyone knew her. I think this is what Australians do. They're always trying to help each other."
Ms Rasmussen said the trust had now raised $12,000, with two more community events still to be staged.
All the money raised beyond the cost of transporting Ms Tauai's body back to Tauranga would be donated towards her medical bill, she said.
A statement from Ms Tauai's family called her a cherished daughter and "best ever" sister.
"You'll always be our fun loving smiley Mandee. Much love from the Fam Bam."
A cousin said Ms Tauai was the most generous person in her generation of the family.
Miss Tauai had been working in Paraburdoo, in the Pilbara region more than 1500km north of Perth. Most of the town's residents are employed by Pilbara Iron's mining operation.
Miss Rasmussen said her friend would be remembered as a kind, sweet and friendly person.
"She just touched so many people ... it's a very small community here and she was very sociable. She was just so nice, never selfish, always wanted to help all the time ..."