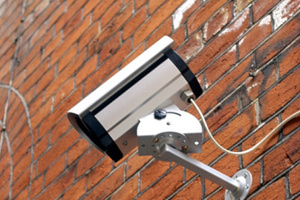 Two youths who noticed their attempts to break into a Rotorua dairy were being caught on camera tried to cover up their crime by stealing it.
But they didn't realise the surveillance equipment recorded the images on a computer and now police have footage of the suspects.
Springfield Superette owner Raj Kumar said his security cameras caught the duo trying to break in to his dairy at 2.30am last Friday. He was shocked when he played the surveillance video and saw what had happened.
"It was almost funny. It was as if they thought getting rid of the camera would get rid of the evidence."
The security footage shows two people at the back of the dairy. One is wearing a white or light-coloured cap and is using a white or light-coloured T-shirt to cover his face.
The offender in the white cap is seen at the back door of the dairy and turns to look at the security camera.
The duo are then off-camera and hands can be seen reaching up to the camera which moves before the screen goes black.
Mr Kumar said it would have taken a bit of force to pull the camera from the ceiling.
He believed the thieves would have cased his premises before the break-in.
"Where they were trying to break in was at the back of my shop and people wouldn't go there if they weren't familiar with the area."
Mr Kumar said he would recommend security owners to any shop or business owner.
"We have had people coming in and trying to run out with things but the cameras always catch them," he said.
"We haven't been broken into for a few years now and I think it is because of the cameras, they are a good deterrent."
Mr Kumar said he had handed the security footage to police.
Acting Senior Sergeant John Cassidy of the Rotorua police said officers were investigating.
- APNZ