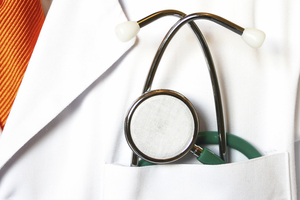 A grazed knee, insect bites, a splinter in a finger - the Accident Compensation Corporation is paying out for the most minor of injuries, even if parents don't ask for it.
While ACC is required by law to cover all physical injuries resulting from an accident, some Herald readers have been startled to find out what has been deemed worthy of taxpayers' money.
In many cases, claims are not lodged by claimants, but by doctors who must ensure the paper trail starts on the right track should an injury worsen.
ACC has assigned case managers to a 4-year-old who went to the doctor to have a splinter removed from an infected finger, and a 3-year-old who was bitten by insects.
Another woman, who asked not to be named, received a letter from ACC after her 17-year-old daughter scraped her knees at Auckland's Macleans College.
The school nurse gave her a couple of bandages - and lodged a claim with ACC.
"The people cost involved in doing all of that," the mother said. "For a plaster ... I don't think we will be requiring any follow-up treatment at the taxpayer's expense.
"How many stubbed toes can you put through, just in case one day it turns out to be something?"
But ACC, doctors and schools say that although such bureaucracy can seem over the top, lodging a claim creates an essential paper trail should an injury worsen.
Secondary Principals' Association president Patrick Walsh said schools reported all injuries to ACC after being stung for not doing so.
"The classic examples are sprained ankles ... it gets treated, no ACC form is filled out and subsequently you find out there is quite a serious fracture in the ankle.
"It requires extensive and expensive treatment. And then you get the parents wanting the original form ... and the doctors, and ACC."
But Aucklander Gillian Richards said she was still bemused her 4-year-old son Daniel has an ACC file after going to the doctor to have a splinter removed from his finger which had become infected.
"It just seemed a bit over the top. He's in a kindergarten, and every scraped knee and banged elbow is documented, and we get a letter at home."
Alasdair McIntosh said he and his wife were baffled when they received a letter from ACC early this month saying their 3-year-old daughter Danielle's injury was covered.
"The wife and I are looking at each other going, 'What injury has she had?"'
Mr McIntosh phoned ACC, and was told his daughter's injuries were insect bites for which the family doctor had prescribed an ointment after a visit last month.
"We sort of laughed about because insect bites hardly rate as an accident ..."
An ACC spokesman said because insect bites were classified as "puncture wounds" they were deemed an injury.