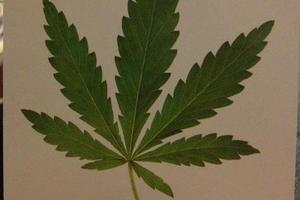 Drug education wasn't what an Auckland mum expected when she bought a learning game for her 13-month-old son - but that's exactly what was on the cards.
To her surprise, the word "leaf" in a pack of flash cards was illustrated with what appeared to be a piece of marijuana foliage.
"I thought, 'No.' Then I looked at it again and thought, 'Oh my God.' I thought it was quite hilarious. I can teach my child life skills at 1 year old," said the woman, who did not want to be named.
The 31-year-old bought the 50-card pack from Education Services in Papakura last week. Flash cards help young children to expand their vocabulary by linking words and pictures.
The questions on the back of the leaf card include, "What does the shape of this leaf remind you of?"
The mum said her first thought was reggae music.
"Bob Marley would be proud," she said with a laugh.
She rang Education Services, where manager Naomi, who would not give her surname, said it was the first time a customer had been in touch about the illustration. "When I first saw it I could see how some people could think it was a marijuana leaf."
After some research online, she concluded marijuana leaves were spikier than the one on the card, but admitted it looked very similar.
"Any botanist would look at it and laugh, but Joe Bloggs might look at it like that."
The $16 pack is produced by Berlitz.
They could not be reached for comment but Naomi said the company had an excellent reputation for child learning products. She said the cards were popular with customers and hoped other parents would see the funny side.
"That's the problem with New Zealand - people don't know how to laugh any more."
Early Childhood Council chief executive Peter Reynolds said he could see how some might find the image funny but would not want such pictures used in other products.
- APNZ