Today is the day the give-way rules change. How has your experience been? Tell us what you've seen on the roads.
Email the Herald Newsdesk.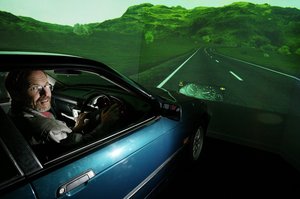 A million-dollar avalanche of publicity is probably not enough to stop motorists screwing up the new give way rule, an academic says.
Transport bosses are confident motorists are ready for the biggest change in New Zealand road rules in 35 years today.
From 5am all right-turning traffic must give way to vehicles coming the other way and turning left.
Motorists turning right out of the bottom of T intersections which do not have give way signs must give way to all traffic on the through road.
The New Zealand Transport Agency spent $1.2 million in a 10-day blitz of television, radio, online and print advertising, as well as a leaflet drop to 1.7 million homes.
However, Waikato University associate professor in psychology Robert Isler said listening to all the messages, taking part in the online quizzes and trying to prepare for the new reality didn't always mean our brains would absorb the message.
He said our minds went on "auto pilot" when we did everyday tasks such as driving.
"If you're going on the same road every day and you've gone through the same intersection 100,000 times, you need to be very cautious. Auto pilot means you learn something very well, so well that you don't have to think about it.
"The brain has so much else on that everything it can make automatic it will - so we have leftover capacity for all the other things we have to do."
The biggest danger would be in a few weeks, when motorists stopped being extra cautious at intersections and became complacent, he said.
As well as an official public information and advertising blitz, the big switch has gone viral.
An agency poster appeared in the background of an episode of homegrown soap Shortland Street last week.
The message also made it on to a Tui beer billboard, while social media websites and talkback radio have been alive with chatter.
The Australian state of Victoria made the same change in 1993 and police figures showed there was a 7.1 per cent drop in crashes in the year following.
There was confusion at many intersections across the country yesterday as drivers struggled to work out who should be giving way.
Auckland resident Kawhia Chambers said he was caught up in a burst of road rage yesterday as someone applied the new rules a day early.
"I was saying 'go man, go' and I ended up throwing my arms up and pulling the fingers, swearing at him, he was swearing back. It was really verbal," Chambers said.
The other driver yelled, "you go, you go, I'm waiting for you," he said.
Chambers decided to not give way and drove off down Bollard Ave in the suburb of New Windsor. It was the second encounter Chambers had had with drivers applying the new rules.
Green MP Holly Walker was also a confused driver yesterday when she started following the new give way rules on the way to her vet in Wellington.
"Just took the cat to the vet and can report that no one is following the new rules. It's chaos out there people!" Walker posted on Facebook.
Walker told the Herald on Sunday she thought the rules began yesterday morning but was quickly corrected through social media.
additional reporting APNZ