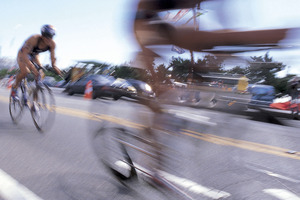 An illegal "underground" road racing movement has taken root in Auckland as traditional cycling clubs have been forced off the roads by rapidly rising council costs.
Several clubs have become defunct, or are on the verge of folding. Counties Manukau Cycling, the largest club in the region, says it will not be able to continue under the current climate. "We're being killed off by council," said Mike Cornelius, president of CMC.
He said to run a standard club road race, they needed at least 60 entrants to cover the $1600-$1700 costs imposed by Auckland Transport, the council arm charged with traffic safety management, since the creation of the Super City.
As a result, the club was regularly forced to cancel events.
Former Cycling NZ president Wayne Hudson estimated that 20 years ago there were five clubs in Auckland running licensed events. Now there is just CMC.
"They can't cover the traffic management costs," says Hudson, who describes the council's approach as cynical.
Auckland Transport outlined in a statement to the Weekend Herald, that "traffic management costs for all types of events have changed over time as traffic and pedestrian growth and development of Auckland has required improved levels of service for safety".
There are now a number of unlicensed, essentially illegal, races, including the long-standing Tamaki Drive Time Trial and a less regular event in Mangere's industrial fringe. The biggest trend has been the creation of Cannonball Run-type events promoted through social media and cycling message boards.
The courses are secret until the night before the race. They are popular, but come at the cost of the clubs. "It's great having an underground because it suits a lot of people, but eventually something is going to happen and dare I say it, someone's going to get killed," Cornelius said. "Who does it fall back on then?"