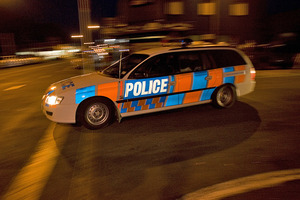 Auckland police have praised the actions of bystanders who helped a tourist after he was bashed unconscious and then helped track down the person who stole his bag.
A Japanese male was knocked unconscious and robbed of his bag on Albert Street in central Auckland shortly before 6.30pm tonight
While the offender fled the scene, he was tracked by a member of the public through heavy rain, who provided updates to police on the phone and led them to the perpetrator, who was then arrested.
The offender will be facing aggravated robbery charges in the Auckland District Court.
Other bystanders offered the injured man - who is visiting New Zealand - first aid and inspector Kerry Watson said "without the help of concerned members of the public this dangerous offender would not have apprehended".
- HERALD ONLINE