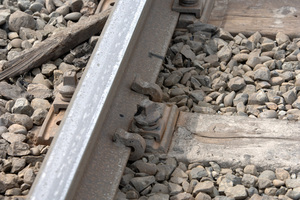 A 19-year-old woman was last night fighting for her life after her tractor was split in two by a freight train in Manawatu yesterday.
The young woman was crossing the railway line which passes through a farm west of Halcombe when the collision happened at 11.10am.
The force of the impact split the tractor in two and left the woman with critical head and chest injuries.
Halcombe chief fire officer Mike Banner said the young woman was the daughter of another fireman.
"We're just crossing our fingers. At least she's still alive."
She was flown to hospital by the Palmerston North Rescue Helicopter, and was last night in a critical condition in the intensive care unit.
Pilot Marc Bridgman said the woman was lucky to have survived the collision.
"The train was coming at some speed and it spilt the tractor in two. There was an instrument that was on the back of it [the tractor] and that was on one side of the train and the rest of the tractor was on the other side.
It was quite a major impact."
The accident happened on a sweeping corner where it was hard to see oncoming trains, he said.
"And of course the tractor wouldn't be going very fast, so it hit her square on."
Train services were delayed while the scene was cleared.
Amelia Wade