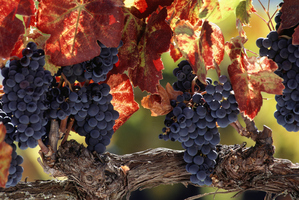 The weather so far this year has been excellent - if you're a dairy farmer who, for the most part, has seen bumper grass growth rates as rain and warmth combined. A bit more sunlight would have helped, but most farmers I've spoken to have loved the weather over the past few months.
Urban dwellers, however, would have found it more of a frustration - having to mow lawns twice in a week just to keep up with the grass growth.
The positive summer and start to autumn for the dairy industry will hopefully flow on to the consumer, when they do their shopping.
But grain and seed growers aren't so lucky, especially in Canterbury where the nor'westers have failed to rise this year.
I've been talking to Radio Sport's farming show host, Jamie McKay, about the lack of heat and how it's now becoming a problem.
"There's been a lack of sunshine and nor'west winds to grow and ripen grain and grass seed for harvest. Canterbury farmers traditionally rely on a dry February/March for harvest season," he says.
"The positive is there are no droughts or moisture deficits anywhere in the country, after a very dry six-week spell in the deep south in December and early January."
But McKay says the negative is that the cool easterly conditions have limited livestock and crop growth.
While summer never really felt like summer, autumn certainly feels like autumn. In this past week temperatures bounced back to warmer levels thanks to a high that finally brought the sun back. I know my two grapevines have the biggest crop ever, though others haven't matured so well. One positive has been the lack of wasps, at least where I am.
Meanwhile, the mornings are certainly getting cooler. We've had a few frosts in the deep south lately and, in about two weeks' time, the nights will officially be longer than the days when we pass the autumn equinox.
We still have a week ahead dominated by a large low that will see more sub-tropical air pulled down over the north and a true autumnal mix of wind, rain and sun for the rest of the country.
I don't think we'll have an Indian Summer - but at least autumn should be fairly autumnal.