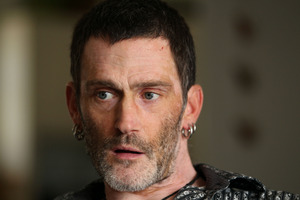 Kiwis might notice more disabled people appearing on their television screens in coming months - and their tax dollars are helping to pay for it.
Disability advocate and wheelchair user Philip Patston has won $20,000 from the Ministry of Social Development to help set up the Unique Extras agency, which aims to place disabled actors and models on TV.
Patston, a former comedian who has appeared on TV2's Shortland Street, said rather than push for disabled characters to be in the foreground, he wanted to see "a representative backdrop" of disabled extras on our screens.
"What we need to be doing is saying, 'We are everywhere. We are on buses, in malls, on streets, in pubs and cafes'."
Patston said viewers might be watching a petrol company advert and notice a car in the background carrying a wheelchair, or they might be watching a bank advert that included people using sign language in the background.
"It will either bring about change or confirm that people aren't ready for change," said 44-year-old Patston.
Model Brittany Griffin, 20, is all in favour of that change.
Born with part of her arm missing due to an amniotic band cutting off circulation while she was in the womb, she has signed with Auckland model agency Red Eleven and was looking forward to her first assignment.
"If I can help other people or children by sharing my story that would be great," said Griffin.
She thought Patston's idea could make a big difference. "It would be nice just to have more awareness for other people so it's not such a shock when they first see you."
She said disabled people tended to get on with their lives by finding solutions to any setbacks.
Patston received $20,000 from the Ministry of Social Development's "Make a Difference Fund".
The ministry's family and community services deputy chief executive, Murray Edridge, said Unique Extras was an "inspired idea" that would remind people that disabled people were part of everyday life.