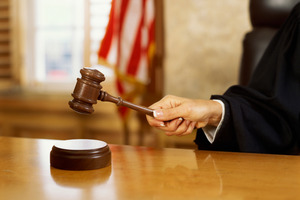 The body which investigates claims of improper behaviour by judges is floundering under a rising tide of complaints, says the High Court.
The Office of the Judicial Conduct Commissioner is the second public watchdog in recent weeks after the Office of the Ombudsman to show signs of buckling under funding pressures.
The commission was itself the defendant in High Court action late last year when a lawyer complained it had not acted on his complaint about the behaviour of a District Court judge soon enough.
During the hearing, commissioner Sir David Gascoigne apologised for the delay and explained he was hampered by the volume and complexity of complaints he was receiving and a lack of resources to deal with them.
Sir David gave more detail in his annual report last year, noting the commission's workload had grown steadily in recent years and had spiked higher in 2010 and in the later months of last year.
"There is also a significant increase in the complexity of many complaints, and thus in the time required to deal with them," he said.
"The present level of resources - especially people, but also premises and equipment - is increasingly inadequate for the task in hand. This is a serious issue, detrimentally affecting the effectiveness of the office."
Sir David pointed out that he had raised similar concerns in his previous report but the situation had not been resolved.
Although the High Court's Justice Tim Brewer did not uphold the complaint against Sir David, in his judgment he said it was clear the legislation that established the commission was not working as intended.
"The purpose of the act is, in part, to enhance public confidence in the judicial system by establishing an office for the receipt and assessment of complaints about the conduct of judges," Justice Brewer said.
Prompt assessment of those complaints was a critical requirement of the legislation.
Justice Brewer said the lawyer's complaint had revealed a problem with the commission which needed to be addressed by the Cabinet.
"While I will decline the plaintiff formal relief, I will ensure that this judgment is brought to its attention."
Problems at the commission emerged last month when it was revealed an employee inadvertently breached the privacy of complainants.
The complaints involved judges at the Family, District and High Courts and contained allegations ranging from judges being "bored", to "not interested in hearing defence" and "not interested in the truth".
One involved an allegation that a judge had not taken seriously a claim that two young men had died as a result of serious offending by senior politicians and commercial leaders.