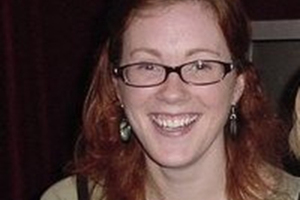 A two-year mystery may have been solved with the discovery of a body in Christchurch's Port Hills.
It is believed to be that of Emma Campbell, whose disappearance in 2010 baffled police.
Police said they were contacted yesterday by a hunter who reported finding a body in a steep scrub-covered ravine in the Port Hills.
He took a police search party to the site and the body was brought out by helicopter.
Police said the body was believed to be that of Ms Campbell, 29, who went missing after her 1994 Toyota Corona ran off the road into thick scrub in the Port Hills early on May 1, 2010.
Extensive searches have failed to find any trace of her.
Police have said the car crash before her disappearance was more likely staged than an accident.
At the time, Ms Campbell's red sneakers were found between her car and a walking track below, among beaten-down bracken.
Officers at the time also wanted to speak to a "well-dressed man" seen standing beside a car nearby, talking on his cellphone.
They also sought "a round-faced man" wearing dishwashing gloves while driving a vehicle with a European female passenger with long, dark hair.
It was about 5.20am on the day she went missing that Ms Campbell was heard driving away from her Bryndwr flat.
She often went away on trips, but never without her toothbrush and floss. They were left in the bathroom.
Ten minutes later and about 4km away, Ms Campbell stopped and bought petrol from a Shell station.
Images on security cameras show her smiling, but with shaky hands, as she paid the $30 bill.
Her family and dozens of volunteers helped with the exhaustive search for her.
A post-mortem examination will be carried out tomorrow and police said the death was now in the hands of the coroner.

- APNZ