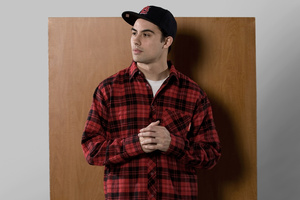 Pasifika festival is pulling out all the stops for its 20th anniversary, with a stellar cast of performers, including hip-hop star David Dallas and Australian Idol winner Stan Walker.
The festival, which debuted at Western Springs in 1992, is one of Auckland's biggest free annual events and will be opened this evening by performances from 10 cultural groups, each representing a Pacific nation.
Crowds will also be treated to spot performances by some of the Pacific's most celebrated female artists, including funk singer Iva Lamkum.
Cook Island dance group Drums of the Pacific are looking forward to showcasing their new items for the opening.
Director Jacob Samson said the group had been in full rehearsals leading up to the festival.
"We've probably spent 60 hours in practice alone during the past three weeks."
The festival is taking a special focus on Samoa this year, commemorating 50 years since the treaty of friendship between New Zealand and the island nation was signed.
Pasifika director Ole Maiava said the festival had chosen one of Samoa's national birds, the gogo or noddy tern, as the theme for this year.
"Each cultural group loosely based their performance tonight on this icon."
Mr Maiava was also excited about the range of local talent featuring this year.
"We've gone national in our approach. We've got a group from Dunedin, one from Christchurch and a few from Wellington."
New to Pasifika this year is the Tapac stage, which will feature theatre performances by Pacific artists and playwrights on festival day.
Festival goers will also be able to buy Pasifika merchandise for the first time in the event's history.
Samoan singing sensations The Levites are headlining the festival and will be accompanied by Fijian soul queen Erakah and Stan Walker.
Gates open for the main festival day at 10am tomorrow.
Western Springs Park will be divided into 10 village areas representing different Pacific places including Samoa, Fiji, Tokelau, Kiribati, Tahiti and Tuvalu.
CENTRE STAGE
When: Tonight, 7 o'clock. Tomorrow, 10am to 5pm.
Where: Western Springs Park, free entry.
Highlights: Performances by hip-hop star David Dallas, Australian Idol winner Stan Walker.
Transport: Buses will run from New Lynn, Britomart and Newmarket. Free Park n Ride service from Unitec, Carrington Rd.
Weather: Fine tonight and tomorrow. Some clouds and light winds expected. High of 24C tomorrow.
Don't forget: Water bottle, sunscreen and hat.